Shop Our Incoming Inventory HERE and Reserve Yours Today!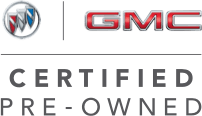 Each Buick/GMC Certified Pre-Owned vehicle is thoroughly inspected and reconditioned and includes factory-backed limited warranties and roadside assistance.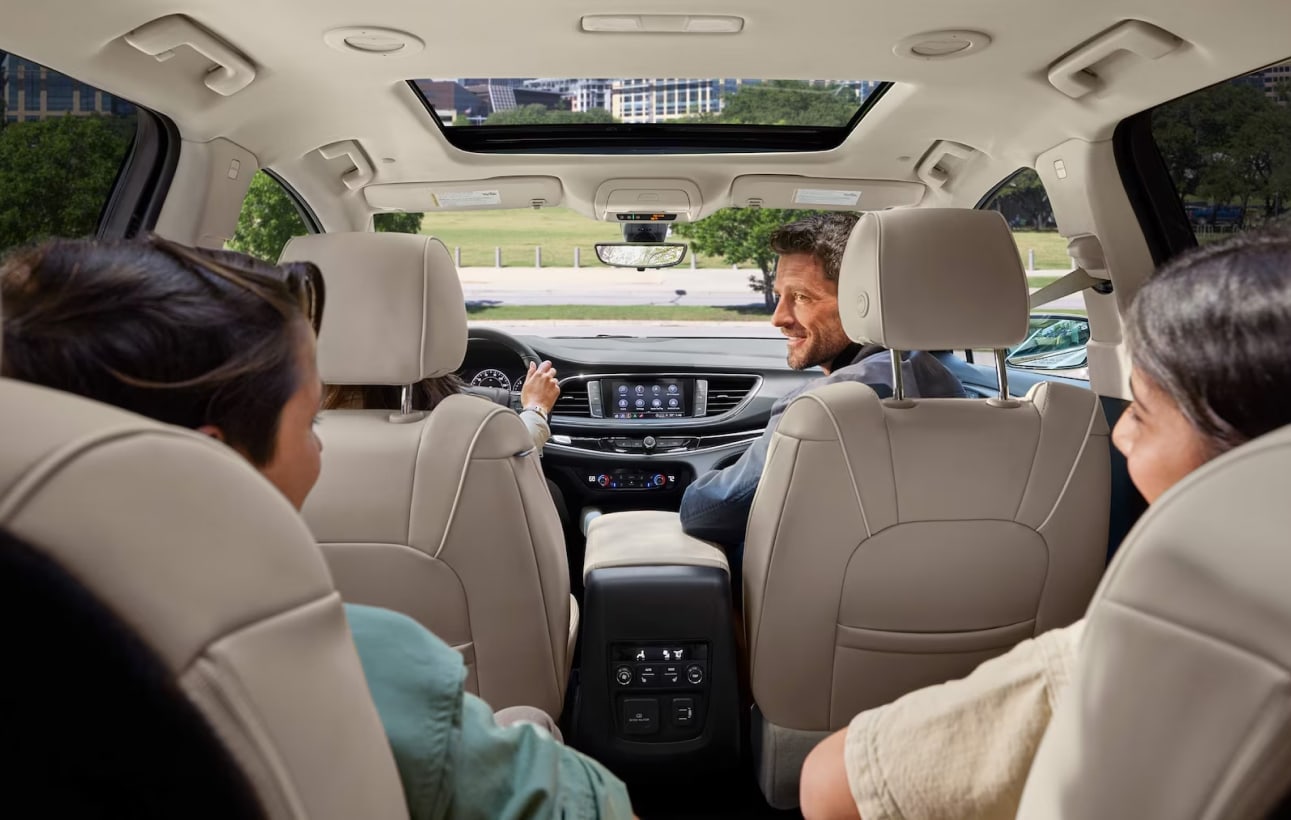 Current Offers
View this months current offers and promotions on select Buick/GMC vehicles.
Our Reviews
Easy purchase, no games, no extra fees. Flexible with the price after I found a few things on the jeep that needed to be replaced. No pressure from the salesmen. Our salesmen was great and I highly recommend you find him for your next vehicle purchase. Ask for Bez at TransWest
Bez was easy to work with and helped me get the truck i've always wanted. I am greatly appreciative for how easy going the process was. I recommend anyone looking for some new wheels to speak with Bez
Great buying/trade-in experience! Didn't waste my time and all the guys were a pleasure to work with. The dealership even has a play room to keep my 3 kids occupied. Thank you TransWest!!
We went looking for a truck that we saw on the internet and when we got to the dealer Ambez Miran did the purchase really easy for us. He helped us alot by explaning everything in detail and made sure we understand the process. He was incredible.
Great overall experience - got me in and out with no issues and on very short notice! Thanks, Transwest GMC.
I am extremely happy with my experience with Transwest GMC. Bryen Lovelady was very professional and knowledgeable with the vehicle I purchased. He made the whole process from the application to the final invoice incredibly convenient for me. He even went out of his way the next morning before he went to work to meet me at my work to discuss the vehicle features with me. I cannot thank him enough. I am very pleased with my experience with Transwest GMC and the vehicle I purchased.
They were great to work with. Made the process pretty easy and timely.
You guys took care of us right away and we are very happy with the experience Bez was really nice with us and work hard to get what we need Thank you Bez!!!
I had a great buying experience I knew exactly what I wanted and got all of my info over to them during the day. My wife and I drove up after work. We were in and out of there extremely fast. Kyle was a great sales guy, very easy to work with. Finance didn't pressure me for any additional add ons. The only issue was that they would not honor an employee pricing form. I bought a 2023 AT4 Sierra 1500 3.0 diesel. Because of high demand, the manager felt that he shouldn't have to honor that. Probably not great for employee moral, but I'm happy with my purchase.
Shout Out to Jacques in the Service Department! My brand new 2022 Yukon completely died over the weekend and GMC was able to tow to the nearest GMC dealership. Transwest was calling first thing on Monday and by Wednesday Jacques called me to tell me my car had been fixed. He would give me updates everyday and made sure that my car was fixed immediately! Outstanding service!!
I made my first year appointment for my 2022 GMC Sierra 2500 for oil change and tire rotation. I then asked as I had forgotten earlier if they had the chip in for my heated seated seats. Once he called back and said they had the parts that it would take the better part of the day. No problem. A couple hours later they called back and said they needed a part that should have been installed at the factory and asked if they could keep it overnight and have back to me by noon the next day. They did exactly what they said and it did not cost me a thing. As always Transwest kept me up to date and kept their word on the additions needed. Wow the heated seats are wonderful. Thanks you did a great job. Mike Jones
Kyle Berry made the difference from other dealers in the area that I was trying to work with to order a new truck. I got the feeling Kyle really wanted to help me through process and he did!
The service was fast and my car was squeaky clean when I picked it up!!
Service was great as usual.
Great customer service no pressure sales
Was great in and out no issues paperwork was done and ready new Truck was ready the sale went smoothly
Kyle was great, we communicated back forth via email a few times about a couple vehicles. When one arrived I drove the 80 miles from Colorado springs. Very professional, no high pressure, no markup over msrp that I've seen a lot of, very knowledgeable about truck and specifically diesel which I've never owned before. Good value for my trade. We'll worth the 160 miles round trip.
Always friendly and fast.
Was quick and easy from start to finish. I particularly liked the no hassle process to actually close on deal without having to sit with finance person for an hour to try to sell me things I did not want. Bryen was great!
I am a returning customer. Tony was absolutely amazing to work with the first time, so it was naturally easy for me to decide where to go for my next purchase. I felt valued and heard by Tony and Dan. Great place to buy a new car!
Salesman Kyle was fantastic, stayed on top of the order for 7 months.
Incredible car buying experience. Michelle Cline made the whole process very efficient and welcoming, being easy to work with and very quick to respond to inquiries along the way as the purchase was done entirely over the phone and by email. Caitlyn arranged for the delivery of the vehicle, which went exactly as we had hoped and she was also wonderful to work with. The car arrived in excellent condition and we couldn't be more pleased by the whole process.
Working with Tony Musso was easy and he was helpful in the areas I asked Personally already knew the truck I wanted and I'm an open direct person. Matt was easy to communicate with on a trade in vehicle Tony kept me updated on the trucks arrival and getting it ready for delivery I understand the current climate too and MSRP and trucks avail etc I was comfortable with the financials and left with a good experience and would recommend Tony and people to Transwest I came there because a few others I know purchased there in the past and the dealership wasn't game playing with added markups or forced dealer installed junk for pure profit. I avoided King….! Had bought there 1x before in 2018 and it was not an easy experience and they seemed to have gotten worse
Welcome to Transwest GMC
Colorado's largest full-line GMC dealership is ready to meet all of your transportation needs. Brighton, Thornton, Aurora and Denver, Colorado GMC customers will be pleased to know that our online dealership has been designed to make buying or leasing their next vehicle, or fleet of vehicles, a pleasant and rewarding experience when search for GMC in Colorado. Whether you're looking for new or used vehicles, personal or commercial use, we're sure to have the right vehicle at Transwest GMC, a trusted new GMC dealership in Henderson.
At our Henderson dealer, we work with a vast array of lending sources, including our own leasing company, to make sure you get the most complete and comprehensive financial package available. We have what you need at our GMC dealership in Henderson, CO. For more complete directions to Transwest Buick GMC in Henderson, click on get directions, below. Contact us today for more information!
New Vehicles at Transwest GMC
When it comes to selling new GMC vehicles in Colorado, we have a plentiful stock of sedans, trucks, SUVs, and more for the many drivers with their own unique lifestyles. The experts at our Brighton-area dealership know these new vehicles from top to bottom and answer any question you have about them. We pride ourselves in being a staple of automotive service, which you'll even before coming to our dealership looking for GMC in Colorado. Contact us today about our new vehicles for sale!
Used Vehicles for Sale at Transwest GMC
While our new vehicle inventory is fully stocked, so is our used vehicle inventory. Many of our customers prefer to finance a used vehicle because they can save more money that way and still drive home in a capable vehicle. We also offer certified pre-owned vehicles and used vehicles under 20K. People invest in used vehicles because they're:
Priced under the MSRP
Depreciation occurs slower
You have a wider range of vehicles to choose from!
Financial Department
At our GMC dealership in Henderson, CO, we like to give our customers options when financing a vehicle at our Aurora-area dealership. No matter your budget or credit score, our finance center can make a deal that can benefit you during your car search at Transwest GMC. We can offer you leasing deals, cash payments, and auto loans. Whichever works best for you, get it done here. Apply for financing today!
Auto Maintenance and Servicing at Transwest GMC
If your vehicle needs parts replaced or a routine tune-up, the experienced technicians at our Thornton-area service center can get this done for you! By simply scheduling a service appointment, you don't have to take too much time out of your busy day to get this done. We specialize in doing the following at our service center:
Also, if you're looking for stock GMC and Buick parts at our GMC dealership in Henderson, CO, browse our parts center in person or online where you can order your parts!
Visit us at Transwest GMC Today!
Our award-winning service and parts department is keenly focused on keeping you on the road, and many of Colorado's largest fleets trust all their service work to Transwest. Thanks for visiting our site, we hope your virtual visit meets your highest expectations. We assure you that your personal visit to our new GMC dealership in Henderson, CO will exceed them.
-Bob Ferguson, General Manager
Ask A Question